The future of biometric verification is here.
We are proud to announce the launch of our new fingerprint scanning software development kit (SDK), a revolutionary solution for identity verification. Our SDK is designed to make the process of biometric verification faster, easier, and more secure than ever before. Long queues, appointments, and endless wait times are a thing of the past – scan your fingerprints and carry out biometric verification anytime, anywhere.
What does the new SDK do?
With our SDK, you can easily integrate biometric verification into your existing systems and applications, and instantly link to the National Database and Registration Authority (NADRA) database of Pakistan to verify identities with complete accuracy. Our state-of-the-art technology ensures that the entire process is quick, seamless, and reliable. As long as you have the NADRA APIs, you can use Idenfo Direct to scan your fingerprint through your phone camera.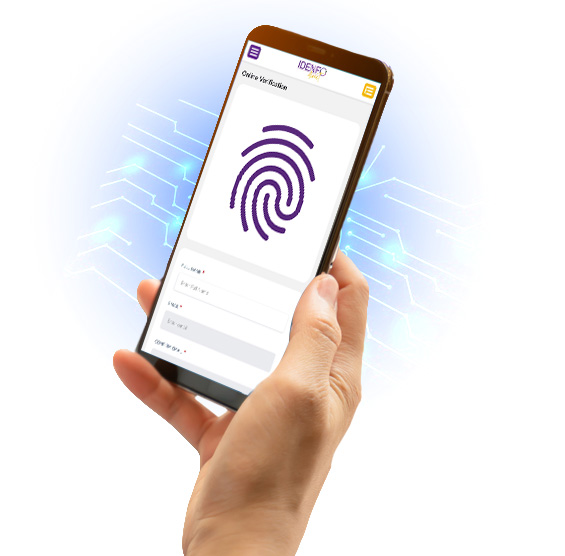 The benefits of using Idenfo Direct are numerous. Our solution is fast, secure, and convenient, making it ideal for a wide range of applications, including financial services, healthcare, government, and many more. With our technology, you can verify the identity of your clients, employees, or customers with just a few taps or clicks, saving you time and reducing the risk of fraud or human error.
Idenfo Direct's new feature is a game changer as it allows you to do something that would normally take a significant amount of time out of your day in minutes – all you need is your smartphone. Biometric verification is a key part of several essential processes, and offering this unique SDK makes the task of digital fingerprint scanning easy, simple, and direct.
Is the biometric verification process secure?
We understand the importance of privacy and security when it comes to biometric verification. That's why we have taken every precaution to ensure that your data is protected at all times. Our SDK uses advanced encryption techniques to secure your data and prevent unauthorized access.
Our fingerprint scanning feature simply allows you to carry out your fingerprinting process anytime, anywhere. This can be used with your existing NADRA APIs to remotely scan your fingerprints through your smartphone camera and use your digital scans as needed.
We are confident that our new fingerprint scanning SDK will be a game-changer for the industry. We look forward to working with you to revolutionize the way biometric verification is done. If you're interested in learning more about our solution and how it can benefit your organization, please contact us today.